World's Best Pinterest Automation Software!
Automate Your Pinterest Daily Tasks With This Powerful Software!
Save Time
Stop wasting time growing your Pinterest Accounts! What used to take months to do, Pin Blaster will help you do it in days.
Scrape Pinterest Content
The bonus product Pin Grabber will allow you do download thousands of images from Pinterest, based on a keyword, category or account. After you download, upload them automatically on your WP blog.
Pin, Repin And Like
Pinning, commenting or repinning was never easier. Scrape the list of pins you want to do actions on, and set and forget. Let Pin Blaster do all the work for you.
Get Followers
Pin Blaster will help you gather an insane amount of followers for your accounts. Start following people, and at the end of the day, automatically unfollow all people who didn't follow you back.
Multiple Accounts
Pin Blaster can handle as many accounts as you want at a time. You can focus either on one account, or better, focus on tons of accounts. Start boosting your income now!
Proxy Support
When using multiple accounts manually, you need to always change the proxy, clear the cookies and cache. It takes tons and tons of time. Pin Blaster will automatically use proxies for your accounts, clear cookies and cache.
Wordpress Content Poster
Mass import images in Pin Blaster, that you can later automatically upload on your WordPress Blog, in various categories. After that, simply pin the new links on Pinterest.
Comment Pins
Nothing increases your Pinterest exposure more than commenting on other people's Pins. You can mass comment using multiple threads and multiple accounts, all with 1 singe click!
Here's where you can use Pin Blaster…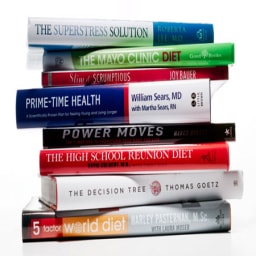 Health Niche
Start selling health products by promoting them in your Pins and Repins. Pick a good selling health book or program, promote them through some great images and start receiving insane affiliate commissions.
And the best part is that Pin Blaster will handle everything for you!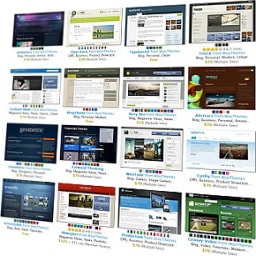 Website Themes
Promote pins that contains images for website templates. Start selling WordPress, Joomla or HTML templates to your followers.
Pin images of awesome looking templates and sell that template as an affiliate.
Affiliate Products
You won't believe how easy it is to sell affiliate products when you use Pin Blaster. Get a huge number of followers and then share pins with links to an amazon, clickbank, jvzoo or warrior plus product.
Don't have images for the products you want to promote? No worries, scrape them using Pin Grabber and use them in Pin Blaster.
Pin Blaster Can Do Hours Worth Of Work…
Literally in MINUTES!
Searching for images, finding good titles for them, and then pinning each image, one by one on your Pinterest account can take hours and hours. Pin Blaster can do all the above, 100% automatically!
Pin Blaster and the Pin Grabber bonus product will allow you to scrape hundreds of existing images from Pinterest, whether it's about a great costume, a new game, a great website themes, an awesome amazon product. After you downloaded hundreds of images, you simply hit 1 button and Pin Blaster will Pin all the images on your accounts, in the boards you want.
You can also use spyntax and multiple links, so each Pin has a unique website where the use will be redirected to after he clicks on that Pin.
Here are the
main features

of Pin Blaster
And you will understand why Pin Blaster is the undisputed number one Pinterest Automation Software
Create Boards
Multi-threaded board creation in different categories, for multiple accounts at a time.
Delete Boards
If you have boards that don't have to much success, or you simply want to clean up your accounts, Pin Blaster will give you the option to mass delete boards.
Check Accounts
Mass check your accounts and see if they are still valid or not. Also refresh their stats (like followers/likes)
Mass Import
Import accounts from a text file in various formats. Automatically assign proxies from the mass import file.
Add Board Co-Creators
Add board co creators (who can pin in your board). Make sure both you and the other user is following each other, and invite him to pin in your boards.
Proxy Support
Private and public proxy support (both ipv4 and ipv6). Simply add and individually assign proxies to accounts. The account will always use the proxy whe n doing actions.
Proxy support
Manually assign or randomly assign proxies to selected accounts
Proxy checker
Check to see if the proxies are valid. If the proxies are broken, they won't be used in Pin Blaster.
PPOE Support
Change IP using PPOE or call a custom .bat file where you can write Windows BAT Code
Scrape Users
Scrape users from category, keyword, user or location (geo target)
Fake Friends
Find all people that you follow, but that do not follow you back. After that, unfollow them automatically
Delays
When following or unfollowing users, you can set custom delays, so your accounts look natural to Pinterest.
Import Users
Add users manually one by one or mass import them from a .txt file.
Account Followers
Find followers of one account, so you can later follow them back with your other accounts.
Blacklist Users
Add users to blacklist, so you don't follow the same user twice, with different accounts.
Multiple Follow
You have the option to follow all users with 1 account, with chosen accounts or with all accounts.
Export Users
Export scraped users to a text file or export your fake friends to a text file.
Ultra Fast
Scrape users that you can follow very fast. You can scrape 500 users in less than 20 seconds.
Scrape Pins
Search for pins from a specific category, keyword or account. After that do various actions on them.
Blacklist Users
You can tell Pin Blaster to NOT scrape pins from certain users.
Filter Pins
Pin Blaster will give you the option to only scrape pins that have a minimum numbers of likes or repins.
Randomize Accounts
When doing actions, you can tell Pin Blaster to randomize the accounts list. In this way, you will make your actions seem more natural
Multi Threaded
Like, repin or comment pins multi threaded. Pin Blaster will do all this actions very fast, on multiple pins at a time.
Multiple Boards
Use random boards or default boards when repinning. Pin Blaster makes board management easy.
Add Images From PC
You can mass import images with the title assigned, from a .txt file. You can also tell PB to post this items on your blog or pin them directly to Pinterest.
Custom Pin Links
When pinning, you can tell Pin Blaster to use random links, or a specific link.
What Accounts
You can either pin/like/comment with 1 account, all accounts or selected group of accounts.
Scrape Images
Using the bonus product Pin Grabber you can scrape images (pins) from other users, and then import them in Pin Blaster.
Mass Comment
After you pin your items, you can then start mass commenting your own pins, with the other accounts.
Shuffle And Export
It's very easy to shuffle the list of pins, or even export the list to a .txt file, that you can later import again.
Wordpress Poster
If you don't want to post the items directly on Pinterest, you can first upload them automatically on your blog, and then pin from your WordPress blog.
Multiple Campaigns
Our product supports multiple lists of pins/images. Work on different links, with different accounts.
View Pin Preview
When moving your mouse over a pin from Pin Blaster, a quick preview will show you how the Pin will look on Pinterest.
Scrape From Pinterest
Download images from Pinterest based on category, keyword or account. Export the images and then import in Pin Blaster.
From 9Gag
Download images and posts from 9gag, and then start pinning them on your own accounts.
Custom Text
Add custom text before or after the description of the scraped images.
What Our Customers Are Saying
Don't just take it from us, let our customers do the talking!
"Its one of the fastest programs I used… no need to say more here. Its super duper easy to learn and to work. no complicated stuff that take tons of time to learn how to work.
Constant updates (already 4 of em! just a few days after release! not fixing bugs though but adding new stuff to the already complete list of features)
The price is very very affordable and the most important for me… ONE TIME!"
"I went ahead and bought it from his site and I absolutely love it.. If you are in to Pinterest then this is a must have and at the current price it is a steal. It is truly value for money.
Another good thing about the software is the updates.. I bought this software 1.0.2, and within two days they have updated it is twice, and if they keep up with updating and adding more features, I am sure this will end up as the next tweet attacks."
"I've been able to try it out for the weekend and it works flawlessly.
I had already had an acct on Pin for about 2 weeks prior and saw how much traffic you can generate with some good pins so this just makes the job way easier. There's a board to make suggestions which the creator is definitely paying attention to, but so far, it's a great bot for the price. In the 3 updates that have happened since I got it, you can tell he's paying attention to what people would like."
Pin Blaster DOES NOT require:
Financial Investment
Our methods are free all the way up to making 10.832$ each month
TIME Investment
you will work no more then 15 minutes each day ,after you will get some experience
Experience
the interface and method is easy to use, no complex knowledge needed
30 DAY MONEY BACK GUARANTEE

I'm completely confident that Pin Blaster is exactly what YOU need to finally get your pinterest marketing at the next level.
In fact, I'm so confident it'll work for you,

I'm prepared to let you try it risk free for 30 full days

. That way, you get peace of mind, and I do too.
You see, I don't have to worry that you're at all unhappy, because if you decide Pin Blaster isn't the right system for you, you can get a full refund at any time during those 30 days.
So you're free to download the whole thing, and try it out.
And if you don't see any increase of your traffic , or just don't like the system, no problem at all!
You'll get every last cent refunded to you. No questions asked.
I just wanted to make it clear to you that this is a completely risk-free purchase.
Let's recap another time the main features of Pin Blaster:
Automatic Follow People
This feature will enable you to search for Pinterest people, and after that follow them.
Unfollow Fake Friends
Fake friends are the users that you are following but they don't follow you back. Pin Blaster will automatically find this people and auto unfollow them.
Automatic RePin
We've implemented this feature because it's great to populate your account with pins. More pins on your accounts equal more repins/likes, that in the end, brings more traffic.
Automatic Comments
You will be able to add a list of comments (spin syntax) choose a list of pins and auto comment on all of them.
WordPress Content Poster
Posting quality content on your WordPress Blog is time consuming so we automated this task. Now you will have time to find viral content for your website and not worry about creating and uploading images to your blog.
Automatic Pin Blog Posts
This feature will pin each blog post that you create with Pin Blaster on one of your Pinterest accounts.
Others
Pin Blaster includes many other extra but useful features like proxy support, multiple account support,etc.